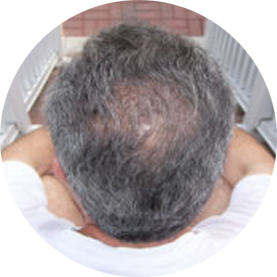 Before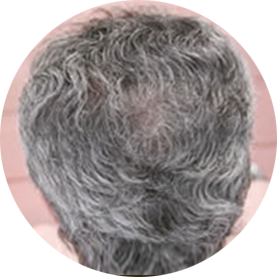 After 90 Days
"The photos that show tremendous progress in just 3 months. Prior to starting Promox® I used Hair Genesis for 3 months with very little progress. My routine consists of: 1. Promox® spray 3x per day (4-6 pumps) 2. 2 different shampoos (on alternating days). One with saw pallmetto and biotin; and the other with copper peptide. At some point I'm thinking of starting a website to assist in selling it."
Len R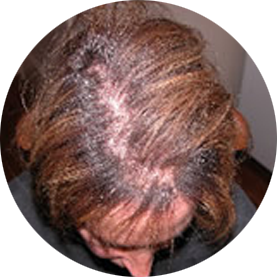 Before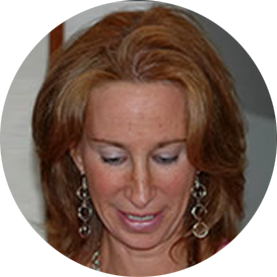 After 90 Days
"I am writing to share with you my great happiness as the result of using your product, REMOX®. Your product has saved my self-esteem. I am 43 years old, and my hair has been thinning slowly but steadily for over 15 years. During this time, I have done what many women do, add blonde color to hide the thinness and stop looking in the mirror. I was very vigilant about standing under spotlights, or in direct sunlight (that not just for thinness, but scalp burning). I never talked about it because then it would draw attention to it and I didn't want people to notice it any more than they already did. I really did suffer in silence. Eventually I wore my hair up more and more and sort of stopped looking at it in the mirror.
Dr. Klein, thank you so much for this product. Please keep making it, and put it in BIG bottles. And when your ready for a business partner in DC, I'm here and ready to GO!"
S.B. Washington DC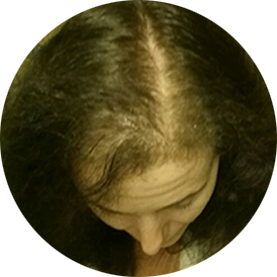 Before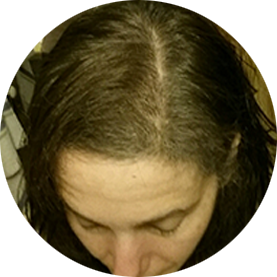 After
"To all of the wonderful people at Hair Growth MD,
God bless you all! Although I had to go through the pain of losing my hair again after Dr. Klein's passing and temporary discontinuance of the formula, I am happy to say that his legacy lives on and my hair is back again!
As you can see from the photos, I have a lush regrowth at my frontal hairline and it's only been 6 weeks since I restarted Promox! What a wonderful Christmas gift for me. I couldn't be happier.
The formula is just as good if not BETTER than before! Thank you for this wonderful and amazing product. I will continue being a happy client and reaping the benefits of a healthy head of hair."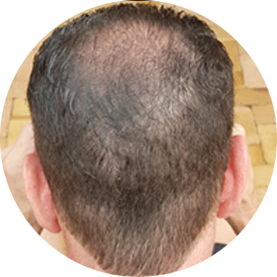 Before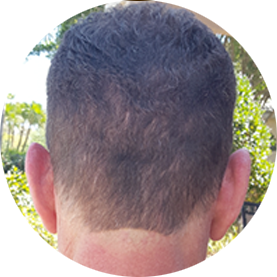 After
"In the hands of a knowledgeable hair loss physician along with the input of a well informed patient, a talented compounding pharmacy can create a custom formula that will give you your best shot at regaining your hair.
So when you are frustrated with OTC Minoxidil and when you grow tired of the hyped products on the radio and Saturday morning infomercials, look to real science for results. The folks at Regenere can provide Dr. Klein's formulas with even more exclusive customization to promote hair growth.
I am a prescribing practitioner and I chose Regenere. I am entering my 9th month of using the products and could not be more pleased with the products and the service. The ladies at my hair salon are amazed at my thicker, fuller head of hair. Indeed, I now need a haircut every 2-3 weeks!"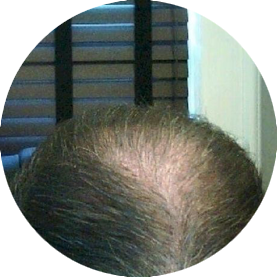 Before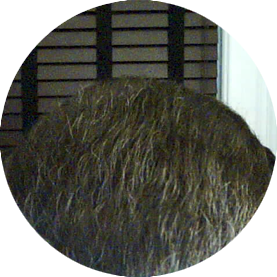 After
"I have had great results using Promox® for the last 5 months! I was just using Rogaine foam but had a boost with Promox®. I am using the 15% lotion . Good luck to all!"
Franklin